Empowering EU trade with the USA
Four facts on the 4th July
Image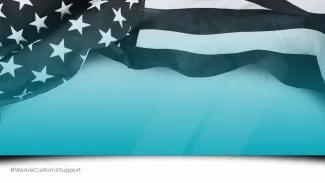 Exported goods and services between the European Union and the United States of America were worth over €1 trillion in 2021. This 4th July, we discuss four components of this key trade lane here.
There is bilateral trade strength
The EU and USA trade relationship is one of the largest in the world, representing immense commercial activity across a range of industries. Trade of both goods and services flows both ways, strengthening the economies of both regions.
Additionally, not all of the trade is in English. Many EU-native languages, such as Italian, Spanish, French, and German, are used in communities throughout the US.
(Did you know that 25% of jobs in Germany rely on exports?)
The nature of the EU-US relationship means that you can find opportunities for trade, whatever your business is and whichever language you conduct it in.
EU goods are in strong demand in the US
Exports to the USA from the EU were valued at over €390 billion in 2021, making it a significant market for EU exporters. Renowned for innovation and high-quality, European products are in high demand in the US amongst both businesses and individuals.
If you are looking to expand your footprint, then the USA is a ripe market for exploring.
Products of all kinds are sold to the US
Representing a substantial portion of European exports to the USA, machinery and automobiles are the commodities with the largest trade volume.
However, there is a wide array of trade opportunities available, as seen by the other main commodities: pharmaceuticals, chemicals, and agricultural goods.
Investment is strong across both regions
As economic powerhouses, the EU and USA both encourage growth, investment, and job creation. European companies employ around four million people in the USA.
Similarly, USA firms also support employment and economic prosperity within Europe. It is estimated that US investment in the EU is over four times higher than that of the Asia-Pacific region.
(Related: Did you know that a USA company owns three of the biggest Scotch Whiskey brands?)
Altogether, there are an estimated 16 million jobs created on both sides of the Atlantic by this trade route. Additionally, trust marks such as Authorised Economic Operator (AEO) are recognised in the USA.
Considering trading with the United States of America?
Compliance is key, whether you are exporting to or importing from the USA. If you are looking to trade with the US, here are some of the things you can do to prepare:
Import and export
Export
Find a certified tax accountant who can help you ascertain which duties will be levied by both the federal and state governments.

If you are partnering with US retailers for private-label distribution, ask them for assistance with local laws and considerations.

Investigate whether you can benefit from duty-saving procedures within the EU, such as Inward Processing Relief.
Import
Customs Support provide local expertise throughout Europe
Assisting businesses like yours in the EU trade with the USA and other global markets, Customs Support are a leading provider of customs in Europe. With over 100 offices in 13 countries, we are sure to have the local expertise you need to empower your business to trade globally. Contact us for more information on how we can help you today.