After Brexit: Simplified Import Procedures in the United Kingdom
Image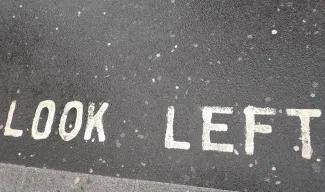 When the transition period ends on December 31st 2020, the United Kingdom will no longer be a part of the European Union. As there is no Trade Agreement yet in place, the exact customs procedures and processes are not yet known. 
Importing Standard Goods
British Customs has a temporary simplified procedure in place for companies that import standard goods into the United Kingdom. This procedure enables companies to make a supplementary import declaration up to 6 months after the actual import.
This is good news for companies in the United Kingdom that only do business with companies within the European Union. At this moment they do not have experience with importing goods from Third Countries, which all countries in the European Union will be after Brexit.
One of the simplified procedures is that if you are importing goods between January 1st 2021 and June 30th 2021 you don't have to make an entry summary declaration.
The simplified procedure also applies to companies in the European Union that export products to their own locations in the United Kingdom and companies that sell products to customers in the United Kingdom using an Incoterm that makes them responsible as the seller to take care of the import procedures. 
What do you have to do instead?
1. Record the goods in your own systems. 
Most standard goods can be imported by using this simplified procedure. You enter details into your records like the commodity code, customs procedure code, and sales invoice numbers
For all details of what you need to enter into your records check here.
2. Account for the VAT in your VAT. Return if you are VAT registered

3. Up to 6 months after the goods were imported you can make a supplementary declaration.
You can make a supplementary declaration if the goods you have imported into free circulation are not controlled.
For more information on how to do a supplementary declaration check here.
Take the Load Off Your Mind
If you have any questions about importing or exporting goods, contact one of our experts. They are happy to help you with any questions or issues and will Take the Load Off Your Mind.